In 2016, Play-Doh was celebrating their 60th Anniversary, and what better way to celebrate than staging a fun, interactive activation right in the heart of Sydney Harbour?
We developed and executed the idea of bringing together 60 Play-Doh fans, aged from one-year old kids to sixty year-old grandparents, to create Play-Doh masterpieces and share their memories of this iconic product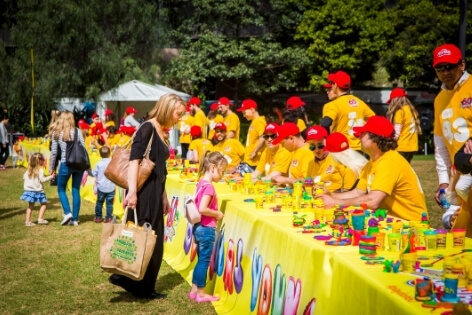 In this playful activation, a long table was set-up for our 60 fans, while tubs of Play-Doh were given out to passers-by. We worked with a film production company to create an engaging video – 60 years young – and amplified this through a number of high-profile parenting bloggers. The video was viewed over 70,000 times.
The activation was also underpinned by a comprehensive publicity campaign celebrating 60 years of Play-Doh.
Fun Fact: Did you know that since 1956, more than three billion Play-Doh cans have been sold worldwide, which is enough Play-Doh compound to reach the moon and back three times!!